Enjoy  Menton and Roquebrune and Italy tour
Menton it is the  border of FRANCE  with  Italy , therefore very influenced by the italian culture of Genoa the main city of the italian province Liguria.
Firstly explore  Menton
The guided tour will be mainly in the old Menton. A very vibrant old town along the mediterranean sea
We will also discover its history and heritage, the  monuments, the cathedral, and chapels
then, form the top we will enjoy spectacular views and scenieres.
Finally, we will learn more about the main historical parts, and its baroque style.
Every winter, Menton has a very mild climate, and a great festival of Lemon. Menton lemon groves are very small but a very high quality of taste.
In Menton every day ( except monday) enjoy the very nice fresh food market, the local specialities based on lemon and excellent fresh food and cheese , bread, where local people  go
Roquebrune village
Stroll through A very quaint little village with lovely homes, and castle
Enjoy some greatest views on the mediterranean sea,
on a hill top has spectacular views to the coast and Monaco
A very quaint old town, walk through the small alleys, its medieval castle of the 10th century.
You will be away from the crowds .
With your tour guide explore and discover some of the nicest places of the italian coast
Then,  we will move to Italy and ligurian coast and beautiful villages
You could also discover one of these lovely towns
San Remo, Bordighera have nice shopping places and   markets or the old towns there
Also Discover very charming and preserved perched places.
Discover Dolceaqua, or Seborga on upper hills , their fortified places and amazing settings, the local people still leave like before the castles and the  old towns,
Discover the local life, its  heritage and the nice and tasty food of the local markets , restaurants.
Please to contact us directly call us : 00 33 6 18 17 40 52
---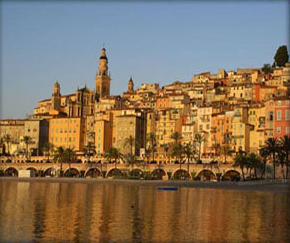 Discover the must see places and the best of the french riviera