Lavender provence tour
The charming and authentic Provence
Provence is a large region, there are so many nice villages, today we are going to enjoy the beauty of the lavender and soul of the local people.
Enjoy the lavender smell all around you , the very nice markets, tasty and healthy food, natural products Honey, almonds, the best lavender products.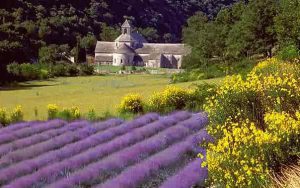 Available from Mid June to mid july only!
from you location on the french riviera , the tour is a unique way to discover a very nice nature, quaint villages, unique sceneries a beautiful nature all around you.
Flowering season is generally mid june to mid july, do not miss it and us now your private itinerary.
Provence is a very beautiful setting where lavender groves are just outstanding.
Just relax enjoy your tour, you do not have to worry about the transport.
Be ready, and prepare your camera!

Suggestions form your location ont he french riviera lavender provence tour are possible on request :
Lavender Provence tour ONE DAY

Tour duration About 10H
Approximate timing and schedule according the traffic and weather conditions
7.30 departure (from Nice)
About driving 2H30 by motorway to reach the famous location and plateaux of lavender fields and sun flowers
10.30 enjoy the setting and the area with lavender all around you we will do a lot of picture stops
10H.10H30 arrive in provence and the main area of lavender
12 pm lunch and free time in a charming typical village of Provence,
2 Pm discover a local lavender local farm and discover the process of the making how essence from fresh lavender. free time for shopping.
4Pm departure and return to your hotel
6.30 arrival to your hotel
The tour is tailor made, available for all sizes of groups and with private certified tour guide

All type of vehicles available on request : mini van, sedan car or a bus if you need
Please contact us now for a free quote