Private tour Monaco Monte Carlo & Eze
Discover a fascinating country
During your private guided tour Monaco Monte Carlo and Eze, we enjoy nice places, great history and also great views.
We will stop for nice picture stops,
Monaco a very fascinating country and principality
The local history, heritage and the must see monuments and attractions
First , explore the upper hill , historical place of the Grimaldi and the Royal palace . "the Rock" stroll through the old charming streets an d see its main attractions
Then, discover Its picturesque old town, the famous Cathedral where Princess Grace is buried and see the changing of the guards in front of the palace.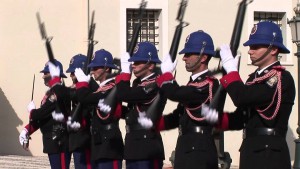 You could enjoy a tour inside the Palace from April till October, House of the Princes Grimaldi, Princes of Monaco.
Have a ride on the F1 race tracks from the nice harbor to Monte Carlo.
Every year the event will take place the last Sunday of May
Explore Monte Carlo its luxurious Grand Casino, a visit inside is possible inside 9 am to 12 pm ; try your luck and gamble from 2 pm
Explore the luxurious area, with very nice luxurious shops.
EZE village a quaint upper village
Drive to the middle road corniche, a very scenic road above the cliffs.
Explore Eze village, the historical site, so charming place cobbled stone streets.
Eze is a magnificent medieval village called the « eagle nest » drive along the middle Corniche road up to 1300 feet high.
Enjoy the spectacular panoramic views from its lovely botanic garden.
Explore the old and very picturesque streets, full of heritage, a very quaint village with lovely shops and also very nice perfume factories with a free visit !
Please to contact us directly click here
You could also call us : 00 33 6 18 17 40 52